Keynote Speakers
Professor Nancy Leveson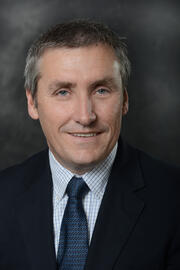 Nancy Leveson is Professor of Aeronautics and Astronautics and also Professor of Engineering Systems at MIT. She is an elected member of the National Academy of Engineering (NAE). Prof. Leveson conducts research on the topics of system safety, software safety, software and system engineering, and human-computer interaction. In 1999, she received the ACM Allen Newell Award for outstanding computer science research and in 1995 the AIAA Information Systems Award for "developing the field of software safety and for promoting responsible software and system engineering practices where life and property are at stake."
In 2005 she received the ACM Sigsoft Outstanding Research Award. She has published over 200 research papers and is author of two books, "Safeware: System Safety and Computers" published in 1995 by Addison-Wesley and "Engineering a Safer World" published in 2012 by MIT Press. She consults extensively in many industries on the ways to prevent accidents.
Dr Sarah Fletcher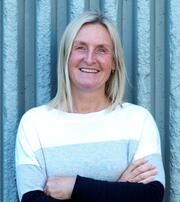 Sarah Fletcher leads the Industrial Psychology and Human Factors research group at Cranfield University (UK) which she developed in 2012 to focus on improving user-centred design, performance and safety of human-centred work environments in modern manufacturing. Sarah has been conducting social science research in the context of automated systems for 18 years and is now involved in a number of UK and EU projects and networks to enhance the integration of robotic and digital systems in production processes and optimise workforce trust and acceptance. She is actively engaged in the development of national and international standards for industrial system/robotics safety and human-system interaction ergonomics, and was a co-developer of the world's first formal standard for robot ethics in (BSI 8611:2016).
She has taught and supervised a number of industrial/organisational psychology and ergonomics subjects at Masters and Doctoral level, currently developing a new course module devoted to human-centred robot safety and ethics, and has published and presented a number of papers on human factors and interactions in automated systems.
Professor Mark Griffin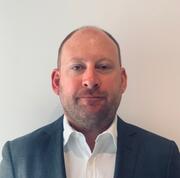 Mark Griffin is Professor of Management in the Curtin Business School and the Future of Work Institute at Curtin University, Western Australia. He is currently Associate Editor for the Journal of Applied Psychology, previous Associate Editor of Journal of Management, and founding Associate Editor of Organizational Psychology Review. He is a Fellow of the US Society for Industrial/Organizational Psychology, Past Chair of the Research Methods Division of the US Academy of Management, and past recipient of an Australian Research Council Future Fellowship.
Mark's research examines the way individuals contribute to organisational capability in areas of safety, leadership, well-being, and productivity. He has conducted large-scale collaborative projects with a range of industries including transport, health, education, energy, mining, and finance. He has developed assessment tools for use in these industries across Australia, Europe, UK, US, and Asia and is an expert in modelling multilevel and longitudinal data.
Allison McDonald
Allison McDonald is a Sydney-based human factors and system safety specialist. After starting her career in organisational psychology, she has specialised in human factors, user-centred design and system safety for the past 18 years, with substantial experience in both strategic and operational roles in the mining, rail and aviation industries.
Allison has postgraduate qualifications in organisational psychology, safety management and human factors, and continues her academic affiliation with The University of Queensland as Adjunct Associate Professor in Organisational Psychology.
In the rail industry, Allison developed and implemented the first non-aviation adaptation of LOSA (Line Operations Safety Audit), and introduced non-technical skills training for safety critical roles. In aviation, Allison has held leadership roles with Qantas, focused on human factors, operational risk management, fatigue management and safety culture. Allison has recently returned from living in Abu Dhabi, where she played a pivotal role in the implementation of Evidence-based Training at Etihad Airways, as Senior Manager Human Factors. Allison is currently a Director of the EBT Foundation, providing support to airlines across the world in implementing contemporary, competency-based pilot training programs.
Greg Hood
Greg Hood is the Chief Commissioner and CEO of the Australian Transport Safety Bureau (ATSB) —Australia's national transport safety investigation agency.
Since his appointment on 1 July 2016, Greg has drawn on his extensive experience in the transport industry to further improve transport safety and public confidence in the aviation, marine and rail modes of transport through his oversight of the world-class investigative work of the ATSB.
Greg has more than 35 years of experience across a wide range of operational, training and management roles across the aviation industry, beginning his career as an air traffic controller in the Royal Australian Air Force (RAAF).
Prior to his five year tenure with the ATSB, Greg served in senior roles with the Civil Aviation Safety Authority and was Executive General Manager, Air Traffic Control in Airservices Australia.
As well as being a glider and powered aircraft pilot, Greg is involved with a number of aviation bodies. He is a Fellow of the Royal Aeronautical Society, a Freeman in the Honourable Company of Air Pilots, and a Life Member of the Qantas Founders Museum.
Greg has also served as a Board Member of Safeskies Australia and Vice-Chair of the steering committee for the Civil Air Navigation Services Organisation's Operations Standing Committee.