13th International Symposium of AAvPA & PACDEFF 2018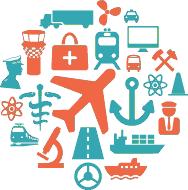 Welcome!
The AAvPA executive committee are pleased to announce the details of the 13th International Symposium.
AAvPA is organising the 2018 conference with the theme 'Maximising human performance for future systems'.
The symposium will be held on 7 – 9 November, 2018, at the Crowne Plaza Hotel, Coogee Beach, Sydney. Due to the success of the 2016 symposium, we will again be combining with the 2018 PACDEFF conference, so delegates attending have the opportunity for a varied exchange of information and advancement of knowledge and skills in fields of psychology and human factors, applicable across industries.
Our program will be populated once the call for papers is finalised.
We look forward to welcoming you to Coogee in November!
Dr Melanie Todd President, on behalf of AAvPA executive committee
Sponsors